SILK PEEL
Vacuum device for application of cosmetic sera
The device Dermolissage™ - SilkPeel™ is designed for the body and facial treatment. During the treatment unique solutions areapplied.
CLICK ON THE PICTURE OF THE DEVICE TO SEE THE VIDEO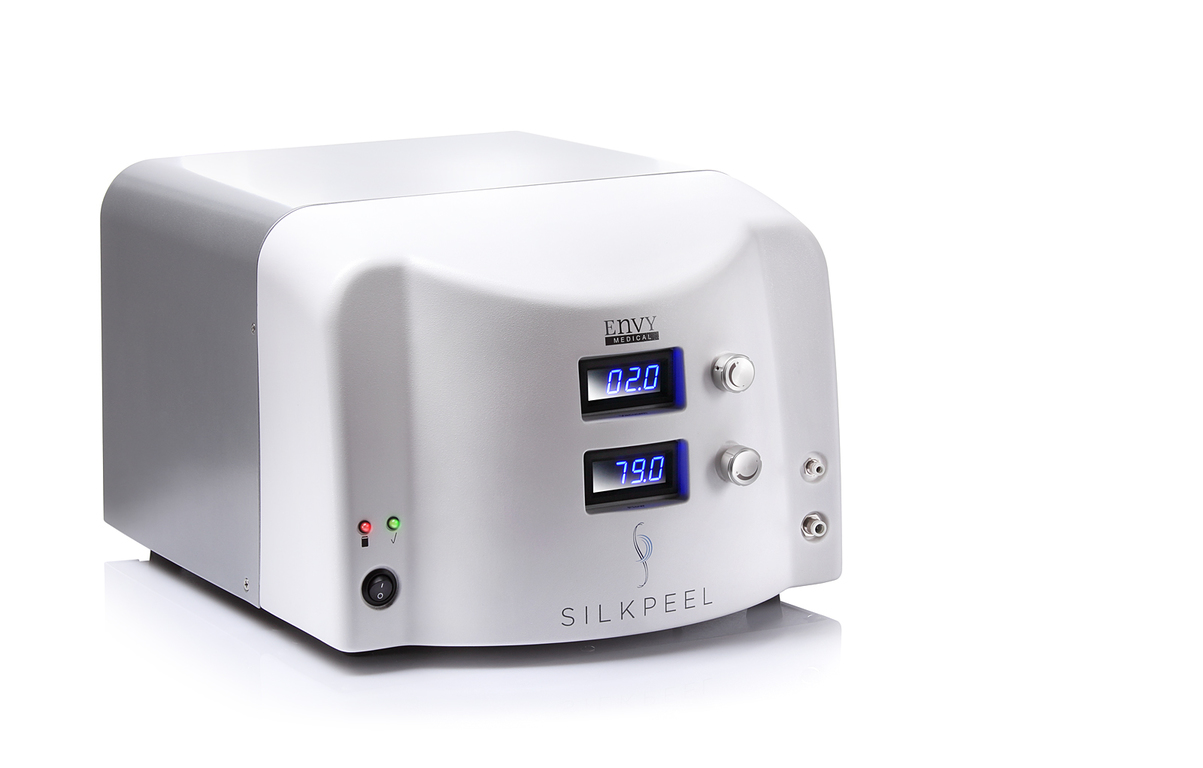 hydratation and rejuvenation
smooth skin reduction of sebum production
balance of uneven complexion
Technology DermalInfusion™ is a modern solution which helps to improve skin significantly: oily complexion, dry skin, unification of complexion, wrinkles, etc. Light, comfortable and most of all specially shaped handpiece SilkPeel™ DermoLissage™ provides a painless and supervised therapy in each phase. Thanks to the new technology DermalInfusion™ a very sofisticated connection of friction and pressure on the skin is performed here. DermalInfusion™ provides perfect application of cosmetic sera. The new technology is adjusted in a way which is suitable for all types of complexion. The effect is visible straight after the treatment, the skin is thoroughly cleansed, soft, elastic. It supports skin rejuvenation and helps actively to improve general appearance. ENVY is a worldwide recognized producer from the USA with its representation in 35 countries and is a proprietor of 13 international patents of its technology.


Do you have a question or would you like to order a consultation?



Botulotoxin
Reducing wrinkles and getting a youthful look can be reached without any surgery and scars by Botulotoxin A injection.




Plasma therapy TRAY LIFE
Behind the youth secret Tray LIFE, known also as Dracula´s therapy, is our own blood. The substances in blood have healthy effect on the skins recovery and slows down the process of ageing.



Hyaluronic acid fillers
Reduction of skin elasticity and wrinkle development is a natural process for all of us. With filling materials this process does not have to be definite, though.




Removal of abnormally increased sweating (hyperhidrosis)
Get rid of excessive sweating by means of botulotoxin once and for all.